Denon AH-D7100
Music Maniac™ Artisan Headphones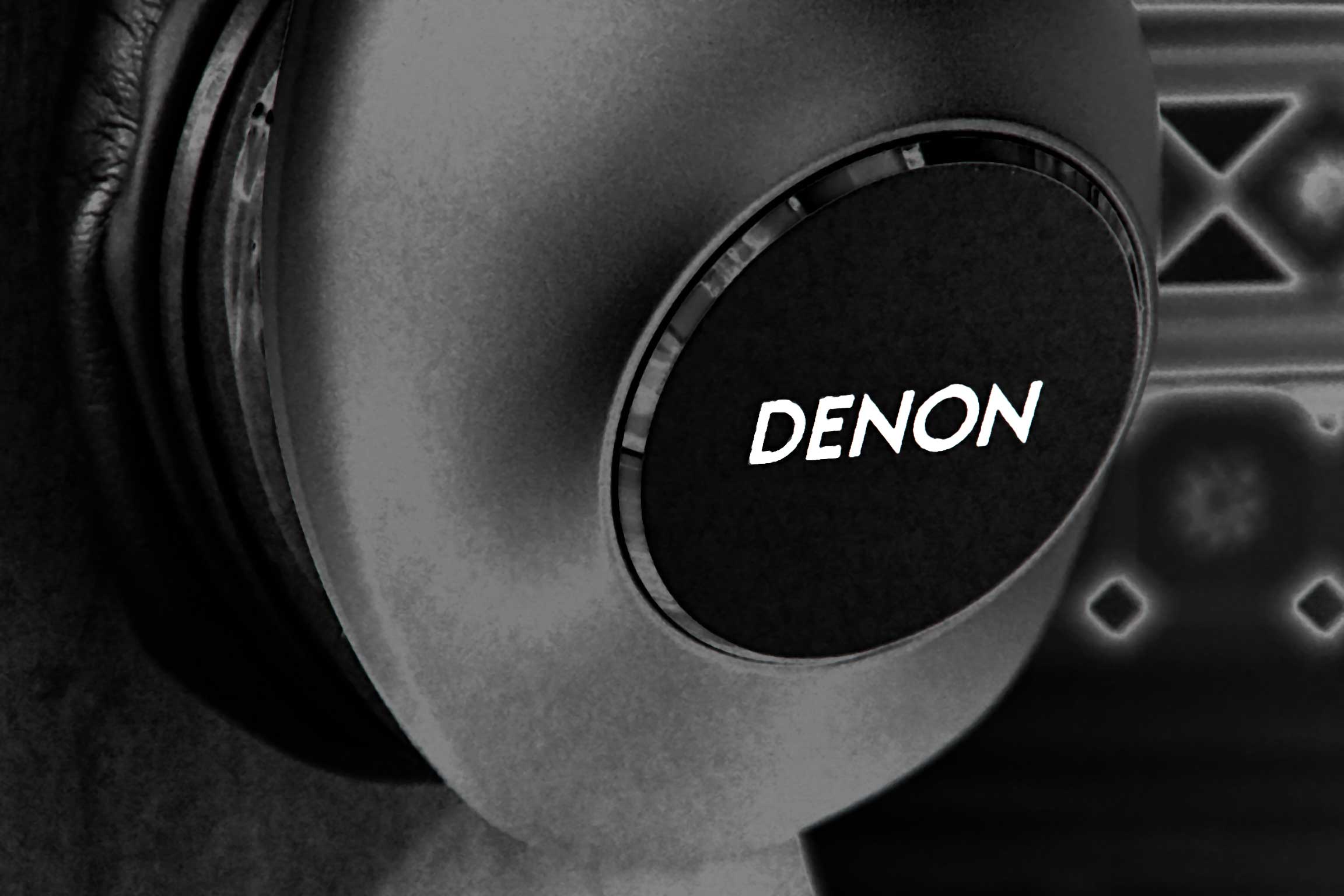 Introduction
The design and commercial conflict between audio products from Japan and those made by manufacturing companies based in Europe and the United States often prove to be quite controversial. Luckily there haven't been any casualties or prisoners, but Japanese companies have sought to impose their standards which over time all the others have had to somehow conform to.
We refer in particular to aesthetics, finish, and also to a certain type of sound that Japanese companies have always given to their audio products. In this way, amplifiers, CD players and speakers were characterized by specific and easy recognizable details both as regards aesthetic and sound. In the field of headphones, especially in recent times, there hasn't been the same fervor from the Japanese market in trying to impose their own guidelines on consumers. If you exclude the outsider STAX, we can safely say that the European and American manufacturers have now gained their market dominance by setting a well-defined watershed between dynamic, orthodynamic and electrostatic headphones. Without denying that Japan has launched reference products (see STAX SR-009 and Sony MDR R-10), we now have the distinct impression that there is a slowdown by Japanese producers in the area of high-end headphones. Above all, it seems that some companies, known in the past for their high-level headphones, don't want to follow, intentionally or othewise, (although we can't be sure), the new market trends. The only exception to this rule was made by Denon when it introduced its top model the AH-D7100. On dedicated websites and forums there has been a lot of talk about these new headphones, especially since many fans and loyal followers of the Japanese brand, weren't too happy when their beloved and popular D7000 went out of production. The D7000, with its distinctive elegant sound and refined construction materials, was in fact a very popular headset among audiophiles. Compared to the D7000, the new entry was marked by a price change and last but not least by a new design. It is really worth it? Let's try to discover it together.
Design
Right away the new top of the line by Denon surprised us aesthetically as it appears they are trying to make you understand you are looking at a luxury product. Even the box which appears to be commonplace outside, once opened, reveals a certain solemnity in the care of the product. In fact its interior is headphone shaped and is covered by a cloth in pure purple silk. The D7100 is also equipped with 3.5 mm removable connectors for both channels so you can choose between the two supplied cables: 3 meter 7-NOFC copper cable for indoor use, and a more normal short one with volume controls for use while travelling. Neither of both cables has any microphonic effect. The headset weighs about 365 grams and then, once worn, doesn't particularly bother you. The outer shape vaguely resembles that of the Beats by Dr. Dre though the comparison, to be honest, can only be made with regards to physical similarity definitely not sonically. In terms of design the AH-D7100 represents a turning point and a clean break with the past as opposed to the D7000 or the D5000. The free-floating earpads have disapperead, being replaced by a couple whose design recalls certain modern trends now become dominant in most popular brands. The beautiful mahogany outdoor earpads are largely hidden by the plastic outer shell. The pads are made of memory foam wrapped in skin protein, a synthetic material that gives you the feeling of natural leather but is more resistant and durable. Even after hours of use, the headphones make you feel at ease and doesn't warm up your skin or make you sweat. The drivers developed for the D7100 are the result of a custom project. They are 50 mm and are made of Free Egde microfibre. Prior to being linked up with the baffle, they lean onto a round rubber polypropylene surface. The impedance is 25 ohms, the sensitivity is 110 dB and the declared frequency response is between 5 Hz and 45 kHz.
Listening test
We were warned that the headphones would require a long burn-in period before being able to fully express their potential. At HDPhonic we don't like to leave anything to chance, so armed with patience we burned-in the headphones continuously for an entire week. The AH-D7100 was tested with the amplifiers in our small studio such as the Bryston BHA-1 and the Lake People G100. The DAC used for the test is our current reference, the TOBBY by Firestone Audio. During the test we wanted to wander among all genres of music to evaluate the behaviour of the headset and the degree of adaptation of the headphone to different styles. We commenced by connecting the D7100 to the Lake People G100 we immediately noticed the deep and articulated bass with a rather forward mid-bass. After the first listening, we realized that the AH-D7100 is a headphone specifically suited to music genres like rock and electronic music for its full-bodied and very dynamic sound. The general tone of the Denons is a bit, as we say today, V shaped with the mids frequencies slightly further back than the rest, almost as if the headset always has an active loudness control. This behaviour is certainly not an advantage in all situations or with different sources. Once connected to the Bryston BHA-1, the bass become more controlled and more complex than the kind of sound that was derived using the G100. Transients acquire greater accuracy and speed. The tone becomes more balanced and the stereo image opens gaining in size and naturalness. Surely using the Bryston, the loudness tone decreases ensuring that the AH-D7100 and the BHA-1 form a good combo together that delivers a very envolving listening. A great merit of the headphone is that it's quite revealing of any distortion in low and very low frequencies, which is quite common in today's recordings, especially for electronic and dance music. Although more natural in timbre when paired with the BHA-1, the headphone is always quite recessed sounding between 1000 and 3000 Hz, the frequency range that is critical for the perception of voices and guitars with a good number of other acoustic instruments. This headset is so specifically made for rock music that it gives you a great involvement at the highest sound pressure levels even if, in our opinion, the AH-D7100 gives its best at more moderate sound pressure levels. Finally, despite the 25 ohms impedance and good ease of driving, the headphone is a little selective and performance reliant on the combination with the right amplifier.
Final thoughts
The Denon is a closed-back dynamic headphone that, given the price, is definitely a luxury purchase. Apart from that, it's not a headset that we can recommend to sound purists or those who seek the neutrality of sound reproduction. The coloring tone is in fact quite pronounced, especially in the lower part of the sound spectrum, although for some this may be more a merit than a defect. They then can be driven very well without forcing the listener to buy dedicated amplifiers or high-end gear. By connecting it to your iPod, the Denon AH-D7100 are driven easily without any problems. On a negative note, these headphones are probably too big for a good number of people and the ergonomic shape may cause some problems for those who have a head below average dimensions. The weight and stiffness of the plastic headband can, in fact, cause a slight pain after prolonged listenings, while given the price, the colored timbre doesn't require, but at least hints that prior listening before purchasing it is advisable. Once you decide everything based on your needs, these headphones will provide hours of fun without worrying about the type of source they are connected to.
Personal Opinion
All in all the Denon AH-D7100 didn't dissapoint me that much. It gave me a rather addictive listening while rattling my skull with its deep and portentous bass, which honestly I had never experienced with any other headset! So this is a product that if it had a more affordable price I'd buy immediately for its pleasing aesthetics, listening without any worries and without any particular attention to the overall tonal accuracy of the sound reproduction. In conclusion it's a headset for deep bass lovers and for those who listen to high dynamic range in modern music. I don't want to argue with audio purists or sound experts tout court, but this headset is great fun to listen to without causing too much trouble to those around you and can improve in a certain sense the mood of a bad day. If there are so-called breakout products in hifi world the Denon AH-D7100 is definitely one of them.
Score
Scoring

1

10

Sound quality [1]8
Bang for the buck [2]8
Measures [3]7
Build quality [4]8
Versatility [5]10

Overall rating

8
1. The sound quality stands at good levels
2. The high pricing of this headphone doesn't make it a product accessible to all
3. The measurements show a discrete linearity on different parameters
4. The build quality is good and the look is nice
5. Versatility is wide-ranging and headset can be driven very easily
Top