iFi audio iDAC
Pocket sized USB DAC review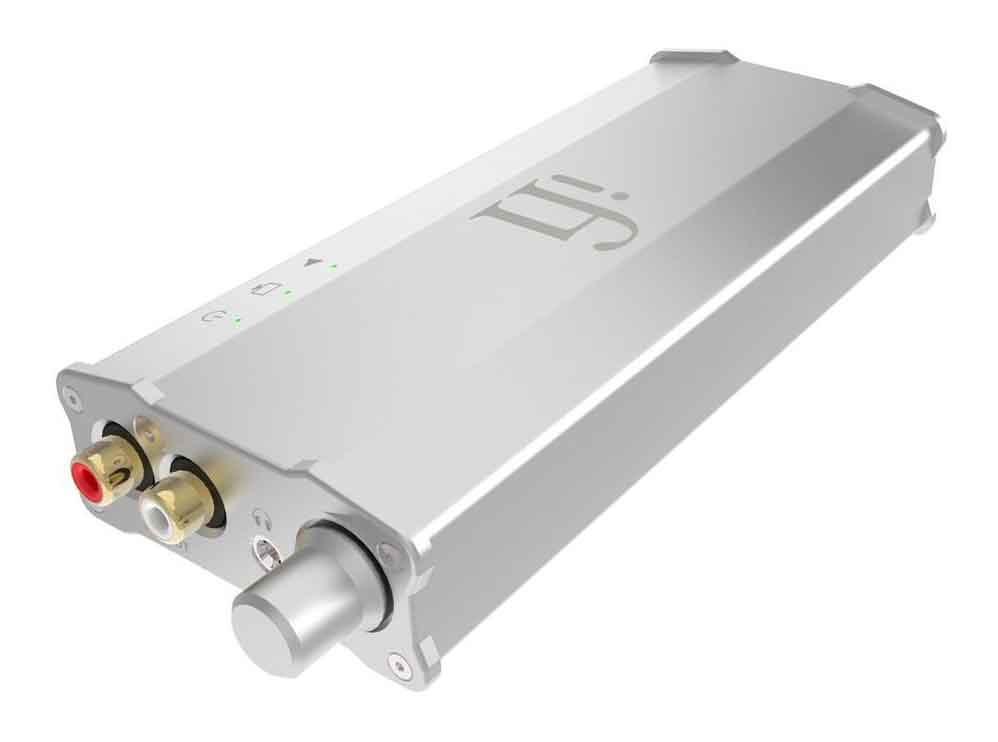 Introduction
Abbingdon Music Research is a UK company known to hi-fi fans, which proposes a medium-high range market interpretation based on a high ratio factor between quality and price. We believe that the same philosophy was applied to iFi audio division, the new arm of the company, which is also an indispensable and aggressive marketing weapon which can easily been seen from the website. Can an esteemed manufacturer face the new technological advances?
Since a similar thing has been done by Musical Fidelity, another English vendor, you almost want to label this approach the new value for money.
Design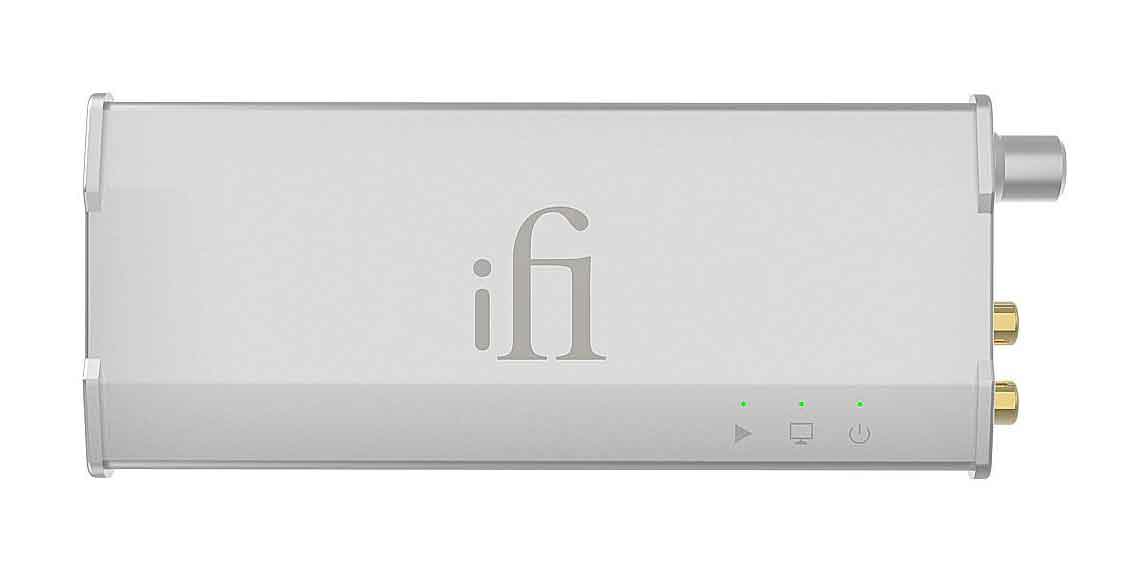 Let us begin by describing the product line that includes a phono stage, a USB to S/PDIF converter, a USB audio power supply, a headphone amplifier and the digital to analog USB 24–bit / 192 kHz converter with an headphone socket which is the object of this review. As you can see, this products is aimed at an increasingly wide range of consumers who want to take advantage of their computer for audio playback but whether, by choice, from experience or due to budget, they do not wish to venture into the maze of the most complex streaming players. The manufacturers involved in the market have become increasingly interested in selling a range of DAC converters that allow the best possible music playback through the USB port on every computer, and therefore they are developing and quickly catching on to DAC and small headphone amplifiers, that are efficient and, above all, cheap. Growth is prolific thanks to the fast development of conversion chips that allow high-level digital technologies to be incorporated into entry-level products. This means that you can have competitive products for around $ 300. This is the part where the iFi audio iDAC plays its cards right: English know-how combined with Chinese manufacturing which gives it an competitive edge in an extremely competitive market.
Let's start with the chassis, that consists of a section of extruded anodized aluminium with a sandblasted finish, and two caps which fulfil the function of feet and ensures that the chassis does not rest directly on any surface. Definitely an interesting solution and also effective, but which in fact it is unpleasant to the touch and tends to become entangled in bags, suitcases or pockets. A pair of RCA cables and a USB cable are provided with the converter. The product packaging is sophisticated and well made. Attention should be drawn to the instructions, as the iDAC is not provided with a traditional book of instructions but they're printed directly on the underside of the appliance and summarize the essential information and directs you to the appropriate section of the website. It's as if they are saying: "If you want to play with your computer and you have chosen a product that you can only use with a computer, it is sacrilegious and un-ecological to print them on paper or use data memory!" As we said, there is no particular difficulty in getting the documentation or the installation software, which is required only for the owners of Windows operating systems.
Listening test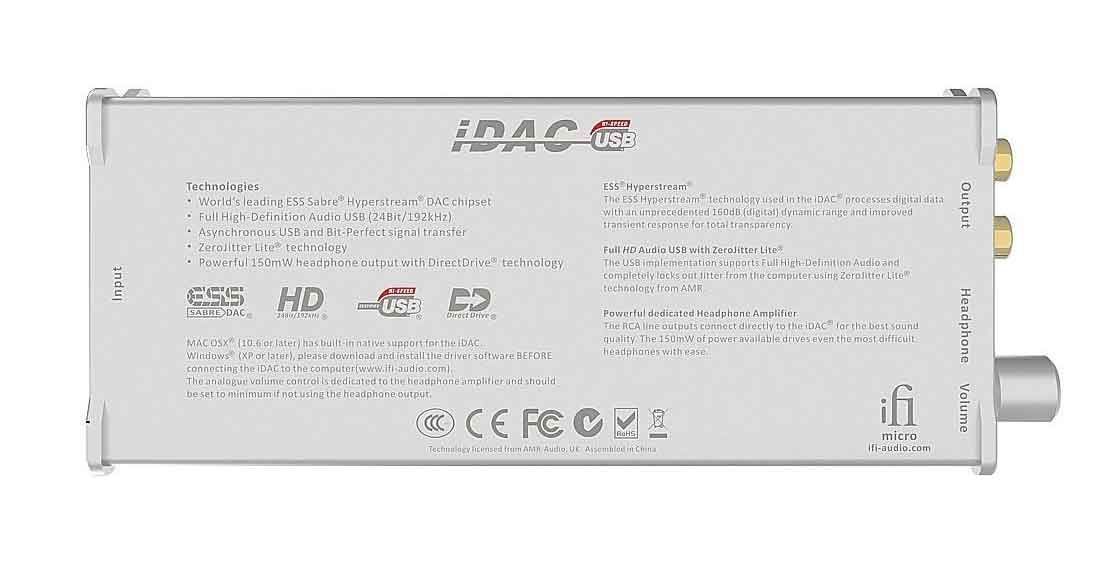 We extended the burn-in process, longer than we intended, to realize over time a definite and clear improvement in sound quality. After this, we were able to appreciate a good level of detail and an equally high ability to place the individual instruments of the scene on the virtual stage. The sound source is returned cleanly, transparently and with a good resolution. The voice playback is also of a quite good level. The articulation of transients on low frequencies is clear, without any particular swell in the medium-low part of the sound spectrum. We may thus define the iDAC as an all-rounder, able to adapt to all different genres of music and all different types of audio formats available today. We noticed a slight but perceptible tendency, at least with audio files in standard resolution, to soften the sound spectrum in the most extreme parts, making it more enjoyable with less refined recordings. On the other hand, with high-resolution files it seemed that the iDAC meets an appropriate degree of transparency, providing an even better sense of realism and a finer grit: the scene widens and becomes even deeper.
The section that relates to the headphone amplifier whose performance has been good, was interesting. By connecting high-impedance headphones, like Sennheiser flagship models, the headphone section of iDAC highlighted a good vitality and also a discrete authority when driving them. The first impression you get from the headphone ampifier is that of a slightly wider soundstage than the one provided by the DAC section and only a slightly softer impact on lower frequencies. The transient response is a little less complex, as does the lowest part of the sound spectrum. It seems that the main function of the iDAC is to be a digital to analog converter, and by adding a headphone amplifier the customer needn't buy a new one. Which in hindsight makes product placement of the product even more complicated. If this has not been designed specifically as a portable device, and the use of headphones is a decisive aspect, why create a product small enough so that it doesn't suit the audiophile world but at the same time is not small enough to be considered a truly portable item? So, the iDAC keeps good company with other of its competitors, who adopt the same approach which we only partly understand. It is a compromise, both in size and function, that is suitable for use both at home and outdoors. So does that mean that the glass is half full or half empty?
Final thoughts

Options on the market for audiophiles increase from year to year and by offering products such as iFi iDAC as an entry level USB DAC, drastically reduces the expense of getting such a good device. Considering the price, the iDAC offers a sound that allows, not only the average listener but also the audiophile, to enjoy without any worry their own digital audio library, for several hours and with simple and fast connections. This and the driver installation have not presented any particular problems. A product like this can therefore safely replace a midrange CD player and a good portion of all sound cards that have been implemented on laptops. Its compatibility with high definition music, enables the average user to get close to refined listening without spending a fortune. To conclude, for those of you who are looking for a DAC that is flexible in a variety of listening situations, except for use with certain low sensitivity headphones, and that is suitable for different genres and music formats, this is the applicance you are looking.
Personal opinion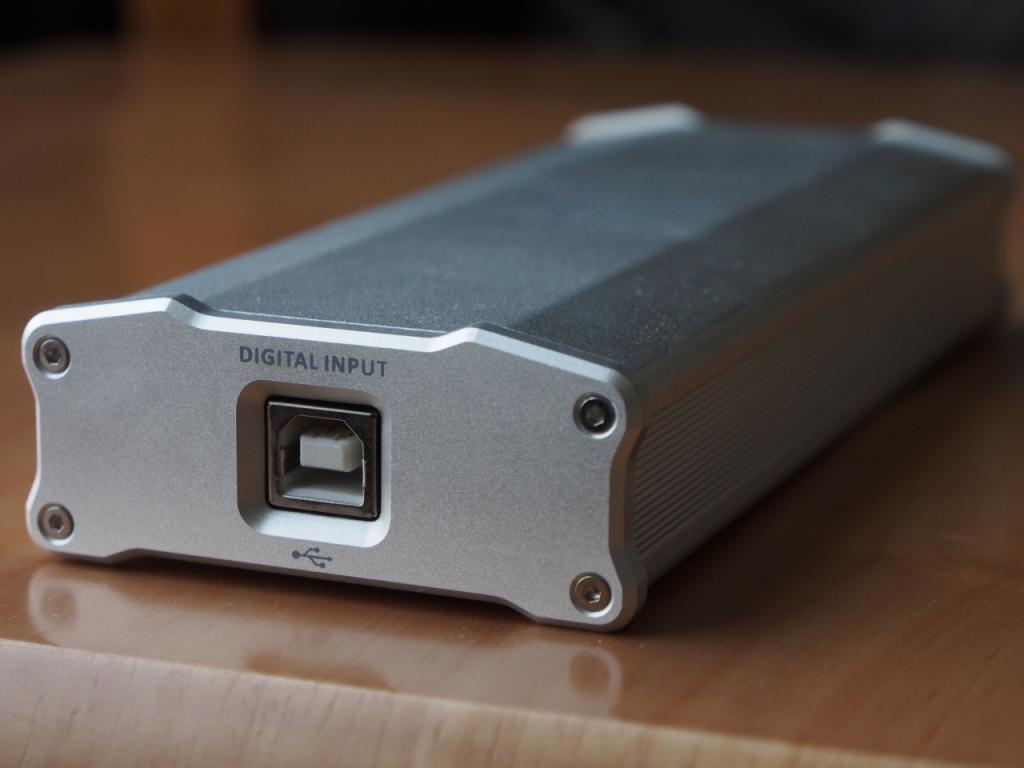 The iFi audio iDAC mostly struck me because of its digital to analog conversion quality rather than its headphone amp section. I believe that the latter can be considered an add-on, not one of the main features of the product. In this case it would be better to buy a specific amplifier. In terms of sound there is some leniency as regard defects of less refined recordings. The product is ideal for those of you who are looking for very good listening without investing a significant amount of money and without having to worry too much about the type of audio files that you are listening to, whether it's music from uncompressed sources or from more common MP3 files.
Score
Scoring

1

10

Sound quality [1]8
Bang fot the buck [2]9
Measures [3]10
Build quality [4]8
Versatility [5]10

Overall rating

9
1. The sound quality is really very good
2. The bang for the buck is very high
3. Specs have very interesting values
4. The construction and the cabinet quality is very good
5. VVersatility is very wide in the world of headphone amplifiers
Top